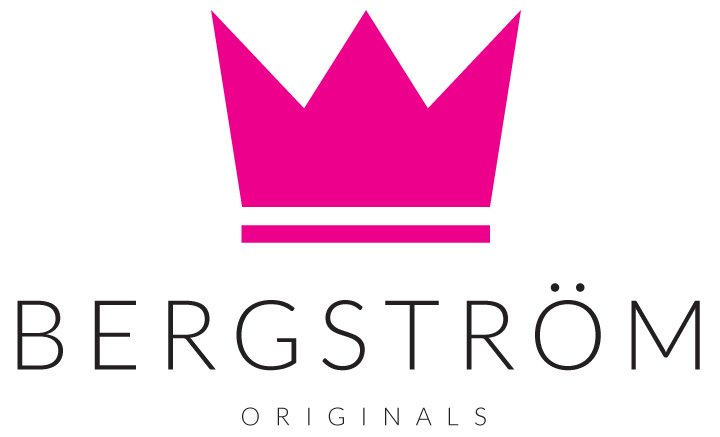 FREE CDN SHIPPING OVER $100 / easy flat-rate returns
Morrisette Trousers, marbled teal
$99.00 $198.00
Size Guide
Inspired by the popular Morrison Trousers, the Morrisette Trousers feature a longer, straighter leg design with that same flowy feel. Cut from an easy care and travel friendly stretch jersey fabric, the high-rise waistband provides a smooth and comfortable fit that layers invisibly under tops and sweaters. This marbled teal print brings out bold jewel tones that are perfect for autumn. In swirls and curves, the deep teal is layered with white, forest green, and lime. Like turquoise hewn from a mountainside - this piece is a gem!    
easy care poly/spandex jersey

high rise waistband

inseam measures approximately 28"

accompanying sash/scarf included

made in Canada!
---
High Waisted Jetty Pants
$112.00 $224.00
Size Guide
---
Bergstrom Originals' popular Jetty Pants are made new this season in high-waisted style! The Jetty is a fitted, ankle-length trouser cut from a sleek ponte de roma - a double...
Armada Wrap Top, black
Sold Out $189.00
---
The Armada Wrap Top is sleek and stylish in this simply black jersey. Featuring wide dolman sleeves and a fluttering hem that just covers the hips, the wrap style gives...
Rio Blouse, turquoise/red
$119.50 $239.00
Size Guide
---
The Rio Blouse is beautiful and bold - the retro print of red, ecru, and turquoise will send you to hexagonal heaven. The loose-fitting sleeves come together in a neat...
Jetty Pants, leo
$97.50 $195.00
Size Guide
---
The much-loved Jetty Pants are back this season… and never looked better in leopard print! The deep browns and blacks of this classic print make a unique neutral that you...